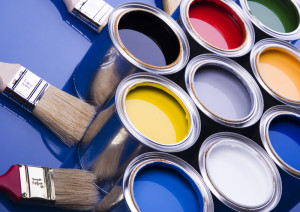 Choosing a professional home painting contractor can be perplexing. You want to be certain that your home painters are fully qualified and use only the best home painting products. Home paint can last for decades if the job is done right, and it can be foolhardy to skimp on the cost of materials. Choosing the best possible paint manufacturer and type of paint for your particular application is good business. When selecting a professional painter, be certain that they specify the brands of paint they offer, or better, that they allow you to choose the material yourself.
HOME PAINTERS
It is tempting to consider some of the low priced home painting offers that may be advertised on television, or perhaps on Craig's List or local newspapers. Generally, however, these providers are not home paint experts, and you may find the products they use are inferior or the wrong type for your particular application.
When you consider professional home painting experts for your project, ask them about their experience with various brands and why they may prefer one brand over another for a specific finish application.
HOME PAINT PRODUCTS
Selecting the product you use to paint home exterior or interior surfaces is key to your satisfaction with the finished job. Home painters who charge less generally do not use premium brands, or they take shortcuts in preparation, apply fewer coats, or choose the wrong paint for your particular home construction. The cost to paint a home is dependent on the quality of product, the knowledge and skill of the home painter, and the painting techniques used.Though there are some top quality regional brands, according to Consumer Reports, here are the top national brands of home painting products in alphabetical order:
Behr – Available exclusively from Home Depot stores for interior home painting applications. The company manufactures Kilz primers and paints and specialty finishes.
Benjamin Moore – Sold through 4,000 independent dealers and 1,200 brand name paint stores around the country, this company produces exterior and interior finish products, and offers the super-premium Aura brand.
Glidden – This brand is manufactured by ICI and includes multiple coatings to paint home and commercial structures. At Home Depot stores you will find the Evermore brand and in hardware stores and specialty paint stores, Glidden markets the Endurance and Spred brands.
Olympic – This brand is a part of the PPG family of architectural paint products, sold exclusively through Lowe's home stores. Their interior finishes are used to paint home ceilings, kitchens, and bathrooms.
Sherwin-Williams – The largest manufacturer of home paint in the United States, this producer sells its products through 3,000 company-owned stores, catering to professional home painters and contractors, as well as consumers.
Valspar – As the name implies, Valspar originally sold spar varnish, but now is a leading paint producer marketing the Ultra Premium and Signature Colors brands exclusively at Lowe's.
COST TO PAINT HOME
Be sure to consider all the costs when painting your home. When you choose a qualified professional painter, the initial costs are more than you would spend if you did the job yourself, but the long term benefits of better surface preparation, better quality products, and superior application skills can make the extra expense a wise investment. The professionals know what to do, and they will save you time, making the cost to paint home interiors and exteriors more practical when you don't have the time to do it yourself.